Northwest Museum of Arts and Culture
I began volunteering at the Northwest Museum of Arts and Culture, or NWMAC,  in December 2017 as a Campbell House Interpreter. Spending my time guiding various groups of visitors through the historic Campbell House while discussing the history of the house, the Campbell family, and Spokane and the Inland Northwest during the progressive era. I volunteered at a number of museum events such as the mother's day tours of historic homes and neighborhoods in Spokane, Artfest, Art Auctions, and the 2019 Northwest Museums Conference.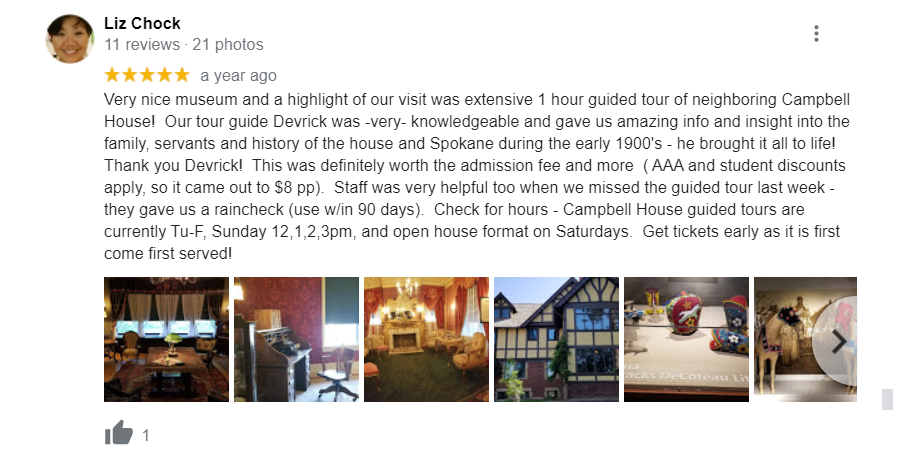 From September 2018 to March 2019 I interned at the MAC taking on a little more responsibility while working under the museum interpretation manager to learn about the research conducted to create museum interpretations and the development of exhibits. I worked as the main greeter for Campbell House Halloween, found and organize materials that could be used as sources for Campbell House interpreters, and assisted in the training of new volunteers.
I continued to volunteer at the NWMAC until February 2020 when I asked to take some time off to focus on school, shortly after the 2020 COVID-19 Pandemic began and I have been unable to return to the museum as of this time.